In-Tune With Excellence…
The Alliance Chorus is a men's barbershop chorus formed in 1999 for the singing of four-part barbershop harmony by men who shared a vision to focus their time, efforts, and energy on singing and performing at the highest possible level.
Find out about our organization,
mission, membership and performance opportunities.
Looking for an ensemble to perform at your next event? Book a quartet, small ensemble, or the whole chorus!
We love performing!
Here are a few highlights of recent performances:
The chorus finished 3rd place with an 82.0 score. That performance was enough to earn a bid to the 2020 BHS International Competition in Los Angeles!
The Alliance was invited as a chorus to Harmony University. After an intense week of working with tremendous coaches, we performed on the Saturday Evening Spectacular!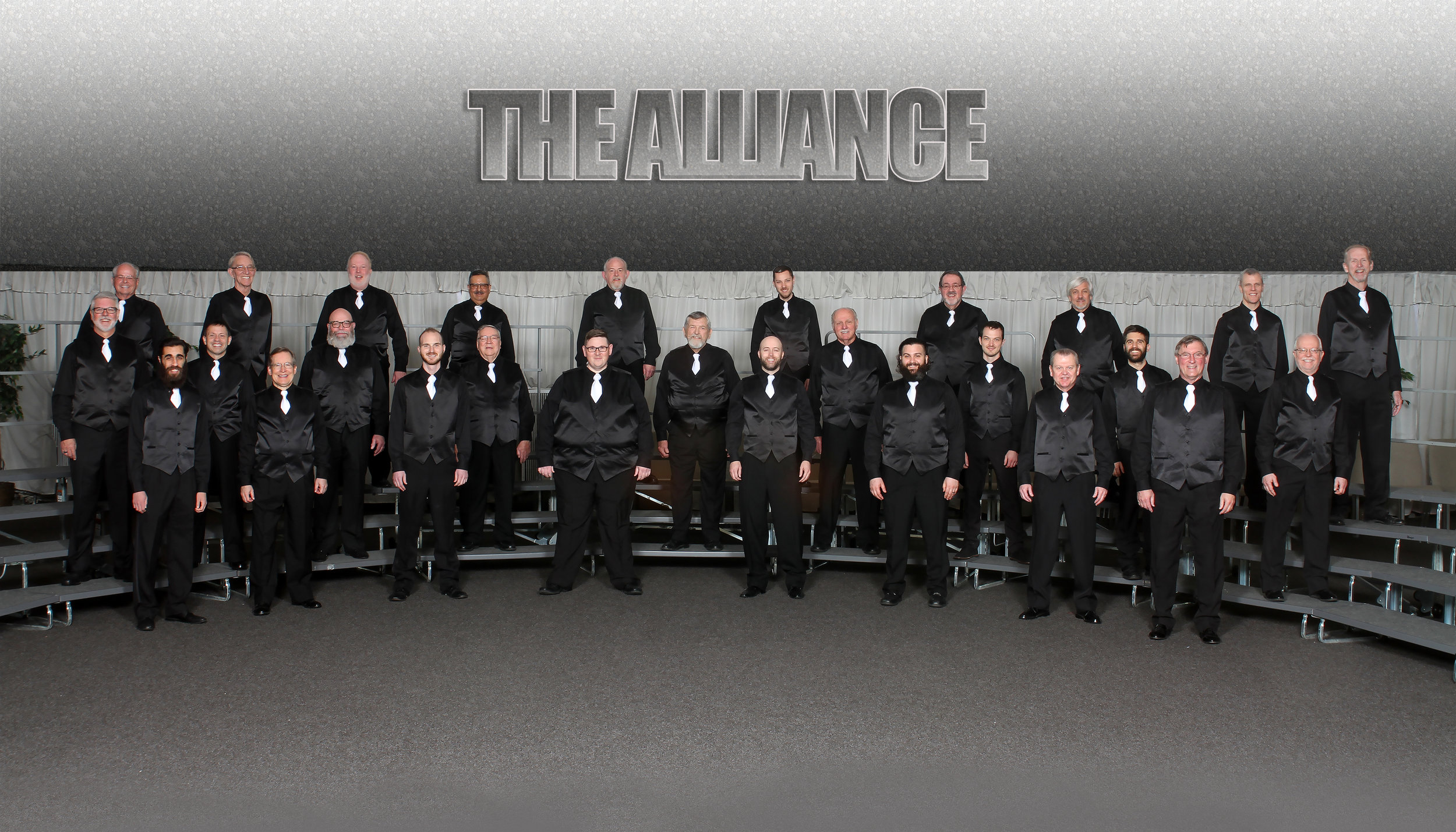 2019 JAD Spring Districts
The chorus finished 3rd place in the District, and managed to earn the distinction as the "Most Improved Chorus!" What a satisfying start to the year!
Our 11th annual "Harmonies for the Holidays" show was a great success. with quartets like Route 33, The Regulars, The Fancies, and more we brought everyone cheer!